Hello all,
Greetings from Batam, Indonesia.
I just got mazda astina 323f BA 1998, B6 engine 1,6L with Automatic transmision,
really love the car & this car is one of our dream car.
But unfortunately i got the car with some wiring is not connected properly / messy, such as oxigen sensor, Vics system, etc. negatively affect fuel consumption & idle in certain condition.
I try to seach & download a lot of manual book / schematic but unfortunately no one match with my ECU,
i found 1 sheet below that i belive match with my ECU, but i can not find other sheet that contain information that i needed.
[IMG]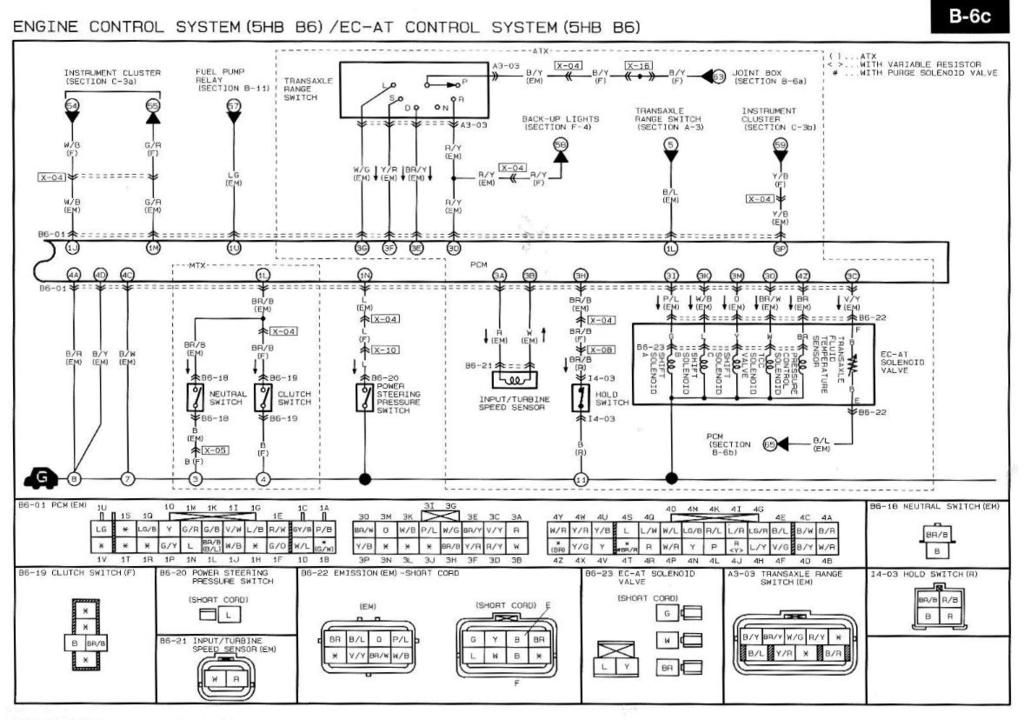 [/IMG]
Really appreciate if somebody can help with the ECU pinout....