Hi there,
I'm a member of the dutch and UK 323F club.
I've seen a lot of great cars in this site and wanted to show u guys my car.
It's a 2.5 V6 J-spec GT from 1996
Modifications:
-KL-ZE engine
-Injen air filter with custom made Carbon fibre airpipe
-racing headers
-Rear spoiler removed
-Momo Jet steer
-TVM short-throw shifter
-17" Mak Mirror rims
-Pirelli Zero Nero tires
-Reverse light replaced with a UK foglight)
-Clear side and front indicators
-Lowered 4cm with Weitec springs
-Bonnet was altered for a more evil look
-Customized front bumper
-Denso Irridium IK16 sparkplugs
-Oil-temp. and Volt gauges mounted on the A-style
-Indiglo dials
-Alu speedo rings
-Black diamond brake pads (model: Predator)
-Black diamond grooved disks
-Whitleline swaybar
-Whiteline front and rear strutbraces
-DerTuner rear bumper
-Custom exhaust
-Goodridge steel brake lines
Here are a few videos of the car with the KL-ZE engine.
http://www.youtube.com/watch?v=ncElpoW7mU0
http://nl.youtube.com/watch?v=5GxPa1FvPy8
http://nl.youtube.com/watch?v=Nt_yUDMjNzY
Here on the UK 323F forum you can read more about my car:
http://www.club323f.com/club323f/for...pic.php?t=2212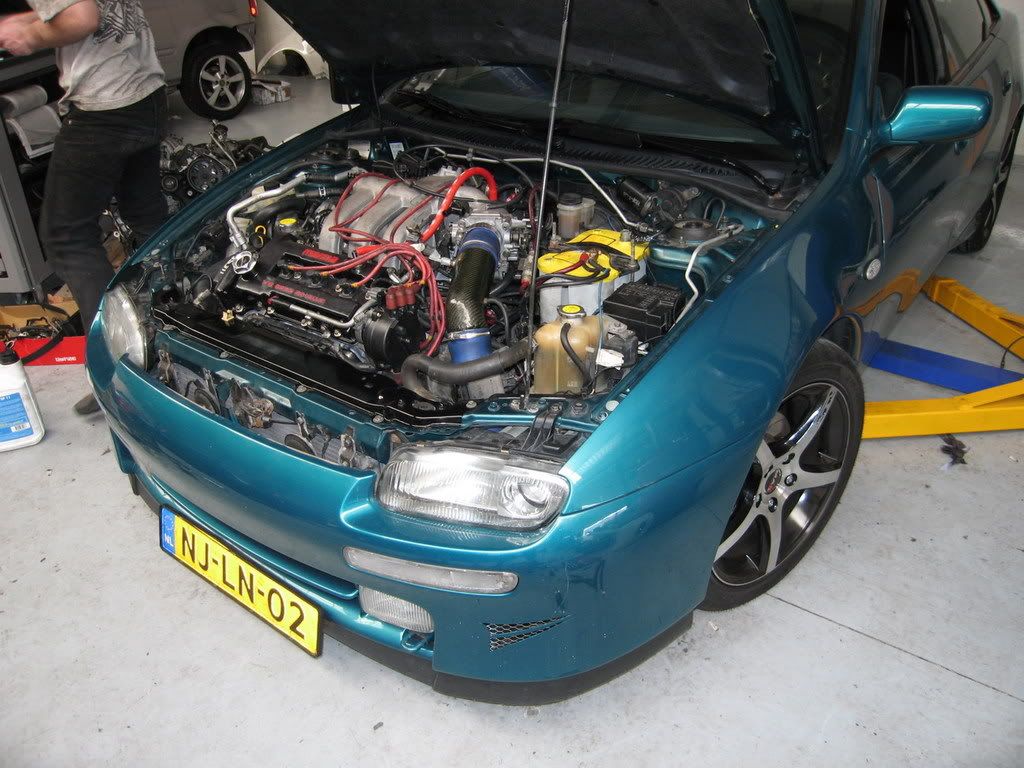 Greetz